A collaborative partnership
Some years ago Martin Dougiamas came up with the idea of an association to connect users around the world, drive the Moodle project forward and raise funds for additional development.
Our association has evolved over the years to become a strategic partner for Moodle HQ, representing two groups: individual Moodlers and institutions running their own Moodle instances.
The MUA collects their vision and opinions and voices them to the Moodle LMS team. For their part, Moodle HQ asks the MUA for feedback on hot topics or invites MUA members to give feedback directly and take part in working groups on specific topics.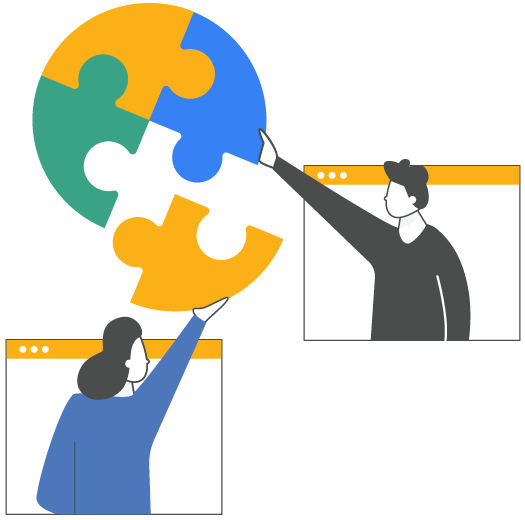 "The MUA projects have made a significant contribution to the Moodle LMS since the inception of the MUA. It is a pleasure to work collaboratively with the committee and the membership as stakeholders and partners in the development of Moodle. I look forward to continuing our work with the association and improving coordination in pursuit of providing the world with an even better Moodle LMS as we align our vision and ambitions for the platform"